It's not unusual for people to feel a little bit wary of the word 'technology', especially as we live in a world where there seems to be something new and 'wonderful' coming to the market every day.  It's difficult to keep up.
It would also be easy to be sceptical of the idea that technology is something that can help and support older people, including those living with dementia, to stay connected, yet independent and able to live in their own home safely and for as long as is possible.
But what do we mean by technology?  Yes, some of it sounds complex but some 'technology' is simply adaptations of things we use in our daily lives.
To start with some quite sophisticated examples, recent news reports tell us about technology that is developing to help people living with dementia, such as PARO, the robot seal from Japan.  PARO is said to have potential to be a companion and empower people to be more socially interactive.
Robear is a nursing robot touted as a gentle bear that is also strong enough to lift an elderly person.
Developed in Sweden, 'Giraff' is a human-sized, mobile telepresence robot that enables people outside the home (or care home) to interact virtually with people they know but who are not physically present.
Closer to home, the virtual reality (VR) social enterprise Viarama uses VR to help care home residents enjoy experiences they would not otherwise be able to participate in, such as exploring under the ocean or climbing a mountain. Connecting Communities' 'Windows to the World' project uses linked, interactive screens to connect dementia friendly communities across the Highlands so that, together and separately, they can access a range of creative pursuits and therapeutic interventions.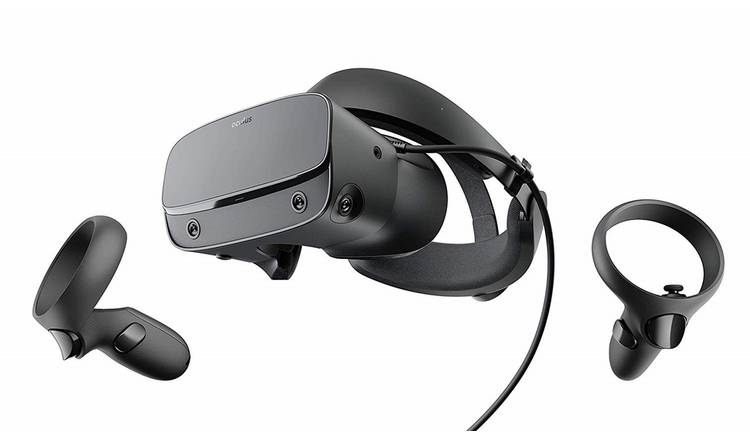 These are examples of relatively complex technology, yet they are reported to be having enormous benefits for people living with dementia.
Of course, there are more simple examples, and these are the things that more people could be taking advantage of, as many of them are adapted from items we use in everyday life.
Many of us know about Tele-care for use in the home such as GPS trackers that enable people to get out and about, talking clocks, motion sensors, call blockers, ipads, MP3 players (Playlist for Life) – and the list goes on.
Ron Coleman, who has mild cognitive impairment and lives in the Western Isles, has found Amazon's Alexa to be immensely helpful. So much so, that he is writing a peer-to-peer resource – 'Alexa and Me' – to assist people living with dementia so they can benefit from Alexa too (due to be published by the Trust later this year).
Yet there are still many families living with dementia who are in the dark about the benefits – and ethical implications – inherent in these increasing opportunities to use technology to improve lives.
In 2019, the Life Changes Trust published a 'Dementia and Technology' report, commissioned and funded by the William Grant Foundation. The purpose of this report was to a) publish findings on the evidence base for assistive technology for people with dementia and their families living in the community; and b) provide feedback from focus groups with people with dementia and unpaid carers on how they are using technology and what the perceived barriers might be. The full report is available here.
The report found that the academic evidence base is weak, partly due to the number of studies and partly to the sample sizes. Unsurprisingly, the focus group research showed that no two people with dementia had the same technological needs. Participants had both positive and negative views about assistive devices and overall the groups were very open to the idea of using technology.
However, several barriers to uptake were identified: lack of knowledge and familiarity with technology; stage of dementia; cost; lack of time; denial of dementia symptoms; complexity; confidence in abilities; lack of support; and past technology engagement.
The most prominent reasons for non-engagement with technology were lack of information about the available products and lack of support. People wanted to be shown what to do and supported longer term with the product. As one carer said:
"…it's incredibly difficult if you're on the phone trying to discuss a technological problem. It's very, very difficult. You really need to sit down with somebody and hold the piece of technology…".
Dementia Circle is an excellent project funded by Alzheimer Scotland which supports people to test products and report on their experience. This has led to the development of a product list of recommended products and apps.
Scotland's Technology Charter for People Living with Dementia is clear that technology should augment, but not replace, human intervention. Many people are concerned that 'PARO', 'Giraff' and similar technological solutions are a substitute for much-needed face-to-face interaction.
Scottish Care has led work developing a human rights-based Charter for Technology and Digital in Social Care. This is important and very necessary work as we grapple with the ethics of technology. The hope is that human-rights-based principles can provide some definition in a world that is becoming increasingly blurry in respect of privacy, choice and human relationships.
The work – which included developers and designers, providers and practitioners, residents and citizens who use social care supports – resulted in the recently published Guidance Document for Human Rights Charter for Technology and Digital in Social Care. This Guidance outlines 17 human-rights-based statements and suggests how they can be used to support the human rights of individuals and communities in the use of technology and digital in social care. They have been designed to foster discussion and to promote further reflection.
Following the publication of the 'Dementia and Technology' report, the Life Changes Trust and the William Grant Foundation are holding a conference in Glasgow in partnership with Alzheimer Scotland and Scottish Care. If the matters outlined in this short blog are of interest to you, then please sign up for this free conference where you will have the opportunity to further explore and consider them.  This event is delivered in collaboration with William Grant Foundation, Alzheimer Scotland and HammondCare,
The conference will comprise of a number of short plenary presentations and practical workshops. There will be plenty of time to explore exhibits and at the end of the day a technology competition, funded by the William Grant Foundation, will be launched.
For more information and to book, see Eventbrite here
Anna Buchanan, CEO, Life Changes Trust